Mimic Marketing Principles Simulation
Spend less time grading and more time helping students build valuable skills with the Mimic Marketing Principles simulation. This unique simulation gives students hands-on experience, shortens the learning curve, and prepares them to compete in a growing job market.
What Will Your Students Learn?
Performing primary and secondary research

Managing a budget

Developing a positioning statement

Selecting a product and setting pricing

Creating an advertising mix and promotions plan

Setting up distribution channels

Analyzing sales data to optimize pricing, ad spending, and distribution

 
This simulation is worth its weight in gold. I was able to test Mimic Marketing Principles in my class this semester and it is amazing. It breathes new life into your lectures and brings the terms, concepts, and vocabulary to life. Students are no longer memorizing concepts to pass the test but they are using learning the concepts and being forced to make "real-life" scenario-based decisions that they will be using every day in their professional career.
Bring the 4 Ps of Marketing to Life With the Mimic Marketing Principles Simulation
Students get practice launching a new product and making all of the critical marketing decisions, including selecting a product, setting a price, creating promotions, managing ad spend, and working with distributors. What's more, it's done in a way that's simple, digestible—and fun!
Pick a New Product to Launch
Strategically Select and Optimize Pricing
Practice Product Placement through Distribution Channels
Create and Execute a Promotion Plan
10 Reasons to Use the Mimic Marketing Principles Simulation
Engages students in real-world scenarios with robust data
Requires students to analyze budgets, objectives, and research to make informed marketing decisions
Helps students apply and practice marketing principles concepts
Auto-grades

assignments and offers students

personalized feedback
Works perfect for in-person or online instruction and a variety of class sizes
Allows instructors to customize

the simulation to fit their students' needs and schedule

Gives students the opportunity to

create a go-to market strategy

for a fictitious company,

launch a product

, and

manage a budget

Shows students

how to apply the 4 Ps of marketing

to a workplace scenario

Includes

weekly briefings

from a fictitious boss

Pairs perfectly with the "Modern Marketing Principles" courseware, which is updated every year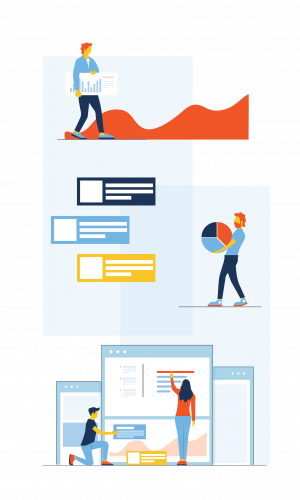 Request Free Instructor Access
A Stukent course consultant will verify you're an instructor and send you an email to set up your account.
Take a Look at the Mimic Marketing Principles Simulation
To make sure you don't miss any features, we suggest you have a course consultant show you around the Mimic Marketing Principles simulation.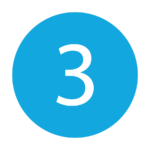 A course consultant will help you fill out an order form when you're ready to start using the simulation.
Single Sign-on   |   Rostering   |   Grade Book Syncing​  |  Deep Linking

Winner of the 2022 SmartBrief Readers' Choice Award
Help educators help students help the world
Stukent Keeps Academia Current