The Marketing Principles Bundle
Whether you teach a small class or an overflowing lecture hall, the Modern Marketing Principles E-textbook, Mimic Marketing Principles simulation and Video Case Studies are the ideal approach to incorporating core marketing concepts and real-world application into your course. 
Mimic Marketing Principles Simulation
Spend less time grading and more time helping students build valuable skills. This unique simulation gives students hands-on experience, shortens the learning curve, and prepares them to compete in a growing job market.
What Will Your Students Learn?
Performing primary and secondary research

Managing a budget

Developing a positioning statement

Selecting a product and setting pricing

Creating an advertising mix and promotions plan

Setting up distribution channels

Analyzing sales data to optimize pricing, ad spending, and distribution

 
This simulation is worth its weight in gold. I was able to test Mimic Marketing Principles in my class this semester and it is amazing. It breathes new life into your lectures and brings the terms, concepts, and vocabulary to life. Students are no longer memorizing concepts to pass the test but they are using learning the concepts and being forced to make "real-life" scenario-based decisions that they will be using every day in their professional career.​
Bring the 4 Ps of Marketing to Life
Students get practice launching a new product and making all of the critical marketing decisions, including selecting a product, setting a price, creating promotions, managing ad spend, and working with distributors. What's more, it's done in a way that's simple, digestible—and fun!
Pick a New Product to Launch
Strategically Select and Optimize Pricing
Practice Product Placement through Distribution Channels
Create and Execute a Promotion Plan
Modern Marketing Principles E-Textbook
Current and Core Concepts
Modern Marketing Principles gives students up-to-date content framed with marketing trends that industry professionals use every day. Updated every year, the textbook keeps your curriculum current in the changing marketing landscape. 
Hands-on, Practical Skills
This courseware is packed with relatable, real-world examples. It is guaranteed to provide your students with the opportunity to improve and practice their marketing skills.
Academic and Industry Perspective

Authors Kinda Wilson and Jerry Rackley draw on experience as both educators and marketing professionals. Both are marketing instructors at Oklahoma State University.
Real-world Cases
The Stukent Video Case Studies let students put their learning to the test as they face real marketing problems experienced by actual businesses. 
Increased Student Engagement
Students have opportunities to learn from one another as they engage in discussions on how to solve the struggles posed in the Video Case Studies.
Compatible with Varying Class Sizes
Whether your principles of marketing course has 10 students or 300, the Video Case Studies provide practical learning opportunities.
Chapter 1 – Introduction to Marketing
Chapter 2 – Marketing Research
Chapter 3 – Segmentation and Target Marketing
Chapter 4 – Positioning
Chapter 5 – The Buyer Behavior Process
Chapter 6 – Introduction to Product Management
Chapter 7 – Services Marketing
Chapter 8 – Brands and Brand Management
Chapter 9 – Retail
Chapter 10 – Pricing Products and Services
Chapter 11 – Promotions Overview and Focus on Advertising
Chapter 12 – Digital Marketing and SEO
Chapter 13 – Social Media Marketing
Chapter 14 – Distributing Products
Chapter 15 – The Marketing Environment
Chapter 16 – The Marketing Plan and Analytics Process
Request Free Instructor Access
A Stukent course consultant will verify you're an instructor and send you an email to set up your account.
Take a Look at the Courseware
To make sure you don't miss any features, we suggest you have a course consultant show you around the courseware.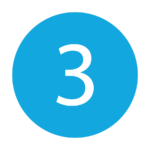 A course consultant will help you fill out an order form when you're ready to start using the courseware.