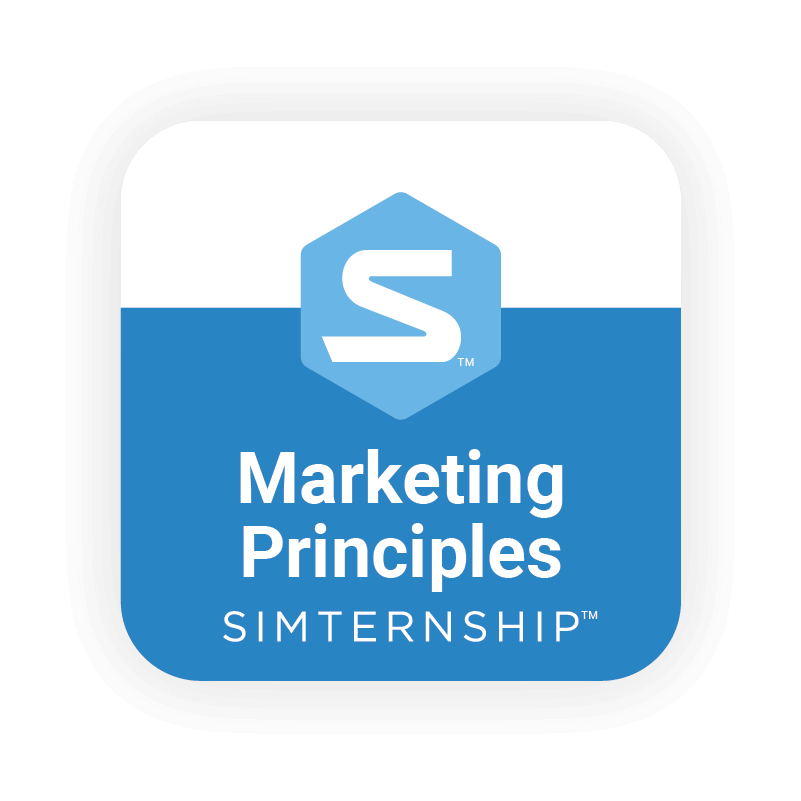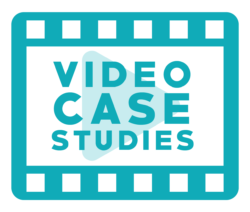 An Interactive Simulation, Foundational Marketing Theories, and Real-world Projects in One Courseware Bundle
Stukent Marketing Principles Simternship™ + "Modern Marketing Principles" + Video Case Studies
Stukent Marketing Principles Simternship™
Enhance Learning with a Go-to-Market Product Launch Simulator
Stukent Marketing Principles Simternship™ has an immersive story line that mimics real-world challenges. Auto-grading and personalized feedback make the simulation scalable for all class sizes.
Learning Objectives of the Simternship™:
Perform primary and secondary research

Manage a budget

Develop a positioning statement

Select a product and set pricing

Create an advertising mix and promotions plan

Set up distribution channels

Analyze sales data to optimize pricing, ad spending, and distribution

 
Stukent Simternships™ — Redefine Business Education
Redefine hands-on education with a Stukent Simternship™! A Simternship goes beyond your average business simulation, giving your students the opportunity to put the concepts you're teaching them to work.
A Stukent Simternship packs months of role-specific training into a single semester. Your students will step into real-world positions, allowing them to gain experience, master marketable skills, increase their knowledge retention, and yes, even make mistakes in a low-risk environment.
With Stukent Simternships, your students get a powerful, resume-worthy experience, while you get a hassle-free semester. Talk to a Stukent course consultant today to see how a Simternship can transform your classroom!
Get the FREE Survival Guide
28-page guide in PDF format sent to your inbox

Dramatically increase student engagement

Resources for adapting a course for online and hybrid delivery
Relevant learning objectives to prepare students for employment
Assignments, projects, tools, videos, and more
Learn how a marketing principles simulation might fit your course
 
Modern Marketing Principles
Includes 130+ classroom resources:
21 assignments (student and instructor versions)

7 Expert Sessions

14 Video Cases

16 lecture slide decks (student and instructor versions)

16 lesson plans

16 quizzes

16 quiz review slide decks

16 exams

5 countdown videos for classroom engagement

1 online teaching guide

1 set of badge graphics

1 syllabus

1 course schedule

1 Video Case Studies Instructor Manual

1 Marketing Principles Simternship™ Instructor Guide
Chapter 1: Introduction to Marketing
Chapter 2: Marketing Research
Chapter 3: Segmentation and Target Marketing
Chapter 4: Positioning
Chapter 5: The Buyer Behavior Process
Chapter 6: Introduction to Product Management
Chapter 7: Services Marketing
Chapter 8: Brands and Brand Management
Chapter 9: Retail
Chapter 10: Pricing Products and Services
Chapter 11: Promotions Overview and Focus on Advertising
Chapter 12: Digital Marketing and SEO
Chapter 13: Social Media Marketing
Chapter 14: Distributing Products
Chapter 15: The Marketing Environment
Chapter 16: The Marketing Plan and Analytics Process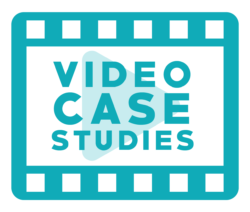 Provide Real-world Client Projects

Compatible with Varying Class Sizes
Whether your principles of marketing course has 10 students or 300, the Video Case Studies provide practical learning opportunities.
Individuals or Teams 
Students have opportunities to learn from one another as they solve the struggles posed in the Video Case Studies.
Real-world Cases
Students face real marketing problems experienced by actual businesses.
Single Sign-on   |   Rostering   |   Grade Book Syncing​  |  Deep Linking

Winner of the 2022 SmartBrief Readers' Choice Award
Help educators help students help the world
Stukent Keeps Academia Current