Includes:
The "Advertising: Selling in Today's World" courseware with 86 resources, including quizzes, lesson plans, assignments, and more
The NEW Stukent Advertising Simternship
Add Real-world Skills to Your Students' Resumes
Stukent Advertising Simternship is a game-changing simulation for advertising students. Created in partnership with both educators and industry professionals, the simulation gives students relevant skills they can add to their resumes.
Provide Hands-on Experience
In Advertising Simternship, students complete an advertising campaign from start to finish, from building a value proposition and communications brief to planning media outreach. This unique simulation shortens the learning curve and prepares students to compete in a growing job market.
Stukent Advertising Simternship is completely auto-graded, so you can spend less time preparing and grading and more time helping students build valuable skills in a way that's simple, digestible, and fun!
Through Stukent Advertising Simternship™ Your Students Will ...
Identify Characteristics of a Target Persona
Create a Positioning Statement
and Value Proposition
Build a Communications Brief
Allocate an Advertising Budget
Rate Big Ideas and Make Recommendations
to Guide Advertising Efforts
Why Use Stukent Advertising Simternship?
Single Sign-on   |   Rostering   |   Grade Book Syncing​  |  Deep Linking
Save Time Teaching a Course Students Will Love
Updated every year based on instructor and student feedback
Includes 86 resources that help build practical, real-world skills
Unit 1 – Introduction
1 –  THE BUSINESS OF BRANDS
2 – THE BASICS OF MARKETING
3 – ADVERTISING AS A MARKETING TOOL
4 – LEGAL AND ETHICAL CHALLENGES IN ADVERTISING
5 – HOW COMMUNICATIONS WORK

Unit 2 – The Advertising Process
6 – THE ADVERTISING DEVELOPMENT PROCESS
7 – THE PROBLEM, PLANNING, AND RESEARCH
8 – ADVERTISING STRATEGY DEVELOPMENT
9 – MEDIA PLANNING AND BUYING
10 – CREATIVE DEVELOPMENT
11 – PRODUCTION

Unit 3 – Measuring and Recognizing Success
12 – EVALUATING EFFECTIVENESS
13 – SELLING YOUR WORK
14 – BUILDING BRANDS GLOBALLY
15 – BEST ADVERTISING CREATORS IN THE WORLD

Unit 4 – Conclusion
16 – WHAT'S NEXT?
Brian Sheehan is a professor at the S.I. Newhouse School of Public Communications at Syracuse University. He teaches courses in advertising, advertising management, advertising strategy, and digital advertising.
Sheehan has an undergraduate degree in economics from the College of the Holy Cross and a graduate degree in history education from Loyola Marymount University. Sheehan spent 25 years with Saatchi & Saatchi Advertising; after 5 years in S&S's New York office, he spent the next 11 years overseas working in S&S Hong Kong, and as CEO of S&S Japan and S&S Australia. He then spent 9 years as chairman and CEO of Team One Advertising in Los Angeles. Sheehan has worked with many top national and international brands, including Toyota, General Mills, Procter & Gamble, Hilton, British Airways, IKEA, TIME, News Corporation, Bayer, DuPont, Sara Lee, Kodak, Ritz-Carlton, Castrol, and Hewlett-Packard. 
In 2010, Sheehan published his first book "Basics: Online Marketing." In 2011, he published his second book, "Basics: Marketing Management." And in 2013, he published his third book, "Loveworks: How the World's Best Marketers Make Emotional Connections to Win in the Marketplace." Sheehan is published regularly in both Advertising Age and Adweek. He has also been published in a number of peer-reviewed advertising journals.
Edward Russell spent 25 years in the advertising business working for some of the largest and best-known firms in the world.
After graduating with a bachelor's and a master's degree in advertising, he went to work for Ted Bates, the then largest advertising agency in the world, in New York City. After being acquired by Saatchi & Saatchi, Russell moved to Frankfurt, Germany as European account director. The Berlin Wall came down six months after he arrived, and suddenly, he had the opportunity to open new offices all over Eastern Europe.
After his stint in Germany, Russell moved east and became CEO of Leo Burnett's office in Warsaw, Poland. Though the country initially had no advertising business, the Warsaw office became one of Leo Burnett's most awarded offices.
Russell later moved to Leo Burnett's Chicago headquarters, where he led the agency's Procter & Gamble international business. There, he was responsible for over 400 brands in 98 countries and managed nearly $1 billion in billings. The agency won more new business from P&G during this time than in their entire history.
Russell has been teaching at the SI Newhouse School of Public Communications at Syracuse University since the fall of 2003.
Russell wrote Leo Burnett's international training program, "LeoSmarts" and is the author of "The Fundamentals of Marketing" from Bloomsbury Publishing out of the United Kingdom. He is married to his high school sweetheart, Rebecca, and they have two grown daughters: Emily, a social worker, and Kirsten, who works in advertising in New York City.
Request Free Instructor Access
A Stukent course consultant will verify that you are an instructor and send you an email to set up your account.
Take a Look at the Bundle
To make sure you don't miss any important features, we suggest having a course consultant show you around the simulation and courseware.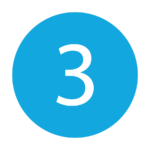 A course consultant will help you fill out an order form when you're ready to start using the Advertising Bundle.

Winner of the 2022 SmartBrief Readers' Choice Award
Help educators help students help the world
Stukent Keeps Academia Current