Stukent is hosting its first-ever ProfCon. Attendees will hear from 21 digital marketing powerhouses during a three-day event in the world-renowned Yellowstone National Park.

Presentations will be given on everything from digital and social media marketing topics to course structure and optimization tips.

You don't want to miss the #1 digital marketing conference for educators!

Learn. Prepare. Share.

The theme of ProfCon 2019 is, "Learn. Prepare. Share."

Learn digital marketing.

Prepare your upcoming course with the latest resources and projects.

Share your digital marketing knowledge with others.

Each presenter has a unique message about digital marketing to share that has been tailored by years of teaching and/or industry experience. Their messages have the power to help you shape the digital marketers of the future.

You'll find each speaker and their topics below.
---
CX For The Most Popular Course in The Business School – Scott Cowley, Ph.D.
Scott Cowley is an assistant professor of marketing at Western Michigan University, where he helps lead one of the only interdisciplinary digital marketing programs in the U.S. As an award-winning innovator in digital marketing education, some of Cowley's projects have been adopted by a handful of universities. He will share secrets for building the most in-demand course at your school.

---
What Marketing Professors Should Be Teaching Their Students and the Future of Online Advertising – Eric Geibel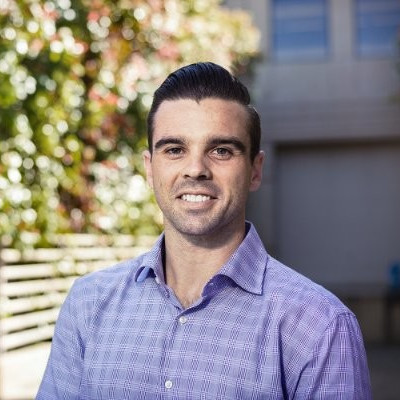 Eric Geibel is a business manager at Google and educates their fastest growing agencies about the business opportunities their platforms provide. He has launched over 1,000 business' Google AdWords accounts in his five years there. Prior to working at Google, Geibel spent three years at Xactly helping companies transform the way they incentivize their sales teams. He is going to talk about the future of online advertising and will share everything your students need to know about the ever-changing world of marketing.

---
Instructional Designer: Facebook Blueprint – Keith Anderson
Keith Anderson is an experienced program manager with years of experience scaling blended training solutions to global audiences. He's done everything from managing programs that close performance gaps to designing custom e-learning solutions for employee trainings. Anderson has a diverse background in the instructional design space, including third-party sales training, operational training, and much more. He will share insights from his experiences as an instructional designer for Facebook Blueprint.
---
Global Strategy Lead: Facebook – Nicole Goldstein
Nicole Goldstein leads business development and support for Facebook's Long Tail clients globally. Prior to this, she was part of Facebook's EMEA policy team, developing their proactive strategy. She has gained a wide range of experience as she has worked on long-term diplomatic assignments for various organizations such as the UK's Foreign Commonwealth Office and Department for International Development. Goldstein will share insights she has gained from her experiences as a global strategy lead at Facebook.

---
How to Marry Academia and Industry – Perry Drake, Ph.D.
Perry Drake is a professor of digital and social media marketing and is executive director of the marketing and sales leadership institute in the College of Business Administration at the University of Missouri—St. Louis. He is going to discuss tips and tricks for staying in the know as a professor of such a fluid subject: marketing. Drake will share ways to ensure your students are prepared to take on the industry after completing your course.

---
The Evolution of the Facebook Algorithm and Why it Matters to Marketers – Heather Dopson
Heather Dopson is a marketing, social operations, and community engagement expert. Her profound understanding of social networks, community building, consumers, and branding assists her as Community Builder at GoDaddy. Dopson's expertise in tracking digital trends paired with her technological innovation have catapulted her to success. She is a connector and has a passion for building communities and helping small businesses succeed. Dopson will discuss the importance of understanding the Facebook algorithm for marketing.
---
Setting up Google Search Ads – Jeff Larson, Ph.D.
Jeff Larson teaches digital marketing and analytics at the Marriott School of Business at Brigham Young University. He is co-author of Stukent's top-selling digital marketing courseware, Digital Marketing Essentials. Your students most likely have a basic knowledge of running an ad campaign already, but navigating pitfalls can be difficult without understanding the details. Larson is going to share secrets for understanding the nitty-gritty details of running a Google AdWords campaign.

---
Creating Classroom Engagement: Designing Interactive Learning Experiences in All Class Sizes – Kinda Wilson
Kinda Wilson is a marketing instructor at the Spears School of Business at Oklahoma State University. She has worked with corporations and nonprofits and has founded three start-up companies, one of which was named a Top Ten Innovative Startup Company in Oklahoma. Wilson is going to discuss ways to create positive engagement in your classroom. She is passionate about bringing business and marketing concepts to life for students.

---
Social Media Advertising: What You Should Know and How to Teach It to Your Students – Ryan Russell
Ryan Russell is a lecturer in marketing at the University of Tennessee—Chattanooga. He has extensive experience crafting powerful digital strategies, growing active online communities, and generating engaging, consistent digital advertising. Russell co-founded Russell Marketing about six years ago. As a marketing and consulting agency, it focuses on ROI-driven strategy and execution. He is going to discuss paid social media advertising and how to implement new technologies in your classroom like Facebook Pixel.

---
How to Teach Marketing Analytics for Student Career Readiness – Brennan Davis, Ph.D.
Brennan Davis is an associate professor of marketing and is the director of the Business Analytics Agency at the Orfalea College of Business at California Polytechnic State University. He is the author of Stukent's Marketing Analytics digital courseware, and he teaches marketing analytics to students in undergraduate programs and M.S. in business analytics programs. He is going to talk about the ins and outs of marketing analytics.
---
Prepare Yourself to Teach Digital Marketing: Strategies for Engaging Your Students – Rafic Sinno
Rafic Sinno is an assistant professor of marketing and assistant department chair of business administration at the University of Dubuque. He has an interdisciplinary approach to helping students discover and develop their proficiency in the marketing and communication fields. Sinno is going to help you develop your internet and social media marketing courses as well as identify the tools you can use to further engage your students in learning this multifaceted subject. He will share some of the best practices for teaching digital marketing.
---
Digital Marketing Panelist – Timothy Johnston, Ph.D.
Dr. Timothy Johnston is a professor of marketing at Murray State University. He teaches digital marketing, principles of marketing, and consumer behavior and has worked with three Fortune 500 companies: American Hospital Supply, 3M, and Caterpillar. Dr. Johnston is interested in all things digital marketing and enjoys integrating technology into the classroom. He will discuss various digital marketing topics as a panelist.
---
Bringing Professional Context to the Classroom – Lydia Chen Shah
Lydia Chen Shah is a marketing consultant and executive coach specializing in strategy, brand management, integrated communications, and organizational culture. She led marketing for a top digital advertising agency and currently teaches at California State University—Pomona. Chen Shah will shed some light on bridging the gap between the classroom and the professional world, so you can prepare your students for future careers in digital marketing.

---
Winning As A Digital Marketer in 2019 – Michael Johnson
Michael Johnson is the managing partner for Get Found First, one of the top digital marketing agencies in North America. He worked on digital marketing projects for multiple billion-dollar companies at an agency based in Jacksonville, Florida, before starting his own company in 2012. Johnson is a course lead for the Emeritus Institute of Management, where he teaches digital marketing and digital strategies for business. He is going to explain how to win with Google Ads in 2019, and you'll learn how to reach customers that are becoming increasingly empowered as technology continues to develop.
---
Our Journey to Develop Digital Marketing – Jerry Rackley
Jerry is an executive-in-residence at the School of Marketing and International Business at Oklahoma State University. His diverse marketing background includes 35 years at some of the world's largest companies and at many start-up organizations. He believes digital marketing is one of the most practical courses students can take. He will discuss his approach to teaching that has proven to give students a real-world understanding of digital marketing.

---
Leaving Poverty Behind, Entrepreneurship Education: A Long-Term Solution for Africa – Gregory Van Duyse
Gregory Van Duyse is a passionate entrepreneur and dedicated family man. He moved his family from Canada to Benin, Africa, in 2012 and founded the Van Duyse Entrepreneurial Leadership Institute (VELI) after being disheartened by unemployment rates. He later partnered with the U.S. Embassy in Benin to hold a financial independence summer camp to help students begin creating their own businesses. He will share the experience and knowledge he has gained on the developmental journey of VELI.

---
How Computer Science and Marketing Students Are Working Together on Digital Marketing Projects – Julie Gauthier
Julie Gauthier is a software engineer, adjunct professor at Pace University, and entrepreneur. Gauthier has a passion for interdisciplinary projects and entrepreneurship. She co-founded an ed-tech company that focuses on creating experiences with multi-skilled teams for individuals who are learning to code. She is going to share how to integrate project-based learning into your programs, so your students can experience interdisciplinary digital marketing.
---
People Focused Content – Jason Dojc
Jason Dojc is a veteran marketing agency strategist who recently transitioned to academia. As a self-proclaimed 'unaccredited anthropologist,' he spent his agency life helping a broad spectrum of clients understand how digital, social, and mobile affect customer behavior. Now, he's training the next generation of marketers to do even better. He will discuss using consumer insights and mapping to drive digital content.

---
Teaching Online Online: 10 Tips to Boost Student Engagement in Your Online Digital Marketing Courses – Stacy Schwartz
Stacy Smollin Schwartz is an award-winning marketing professor at Rutgers Business School. She launched the first ANSI-accredited professional certification programs in the digital media industry as a learning and development advisor to the Interactive Advertising Bureau (IAB). Schwartz will explain the keys to building a truly participatory marketing course. She will answer the question, "How can we more effectively teach online online?" and will share 10 actionable tips for boosting student engagement in your online digital marketing courses.
---
Creating the FOMO and not JOMO in a Generation Z Classroom – Jack Labaugh
Jack Labaugh is a professor of marketing at Brigham Young University—Idaho and an experienced media practitioner. He launched a social media major that is becoming one of the fastest growing majors on his campus. He has worked as editorial director for a billion-dollar consumer healthcare corporation and as director of marketing and public relations for a healthcare services company. He is going to show you how to remove the clutter from your social media marketing course and how to focus on what is truly important in today's world of digital marketing.
---
Building a Practitioner Network with Personal Branding – Scott Davis, Ph.D.
Scott Davis is an assistant professor of marketing at the University of Houston—Downtown. Prior to his academic career, Scott developed Walt Disney World's first mobile websites and led technology projects for NASA and the Department of Defense. Davis is going to teach you how to build your personal professor brand, prepare you to create a powerful network of practitioners, and help you share knowledge with your students and industry.

---
Staying Current Isn't Always Easy

It can be difficult to keep your courses up-to-date, engaging, and valuable when digital marketing seems to be changing every day.

These speakers have spent years practicing and teaching digital marketing. They understand it's constantly developing nature and know how to prepare people for the future. The goal isn't to understand digital marketing as it was yesterday or even as it is today, but how it will be tomorrow.

These speakers will help you help your students become the digital marketers of the future.
Register for ProfCon now to learn from the best and power up your teaching skills!