Stukent's Public Speaking Bundle will include:
100+ instructor and student resources
First-in-the-world simulation
Continuously-updated courseware
Stukent Bundles combine our proprietary simulations with our leading-edge courseware, making the teaching experience seamless for educators and the learning experience impactful for students. We pack our courseware with hundreds of resources, including engaging assignments, lesson plans, lecture slide sets, auto-graded quizzes, and more.
The up-to-date foundational theory and real-world experience in the Public Speaking Bundle is a powerful combination, preparing students for success in their own public speaking endeavors.
Chapter 1 – Developing the Entrepreneurship Mindset
Chapter 2 – Mastering Entrepreneurship Fundamentals
Chapter 3 – Branding Your Business
Chapter 4 – Protecting Your Business
Chapter 5 – Customer-centric Entrepreneurship

Chapter 6 –
Marketing Your Brand
Chapter 7 –
Managing Your Business
Chapter 8 –
Handling Business Cash Flow

Chapter 9 –
Expanding Your Business
Chapter 10 –
Analyzing Business Success
*Content is subject to change
Public Speaking: Learning to Share with Confidence and Purpose
Teach your students how to become competent oral communicators in various social and business settings.
This public speaking course establishes an academic foundation, then moves into
methods and practical application. The course will help you develop the necessary
confidence and skills to present your ideas clearly and effectively to both large and
small audiences. The course is designed to provide a number of different speaking and
listening opportunities so that you can practice the techniques necessary to become a
competent oral communicator in a wide variety of social and business settings.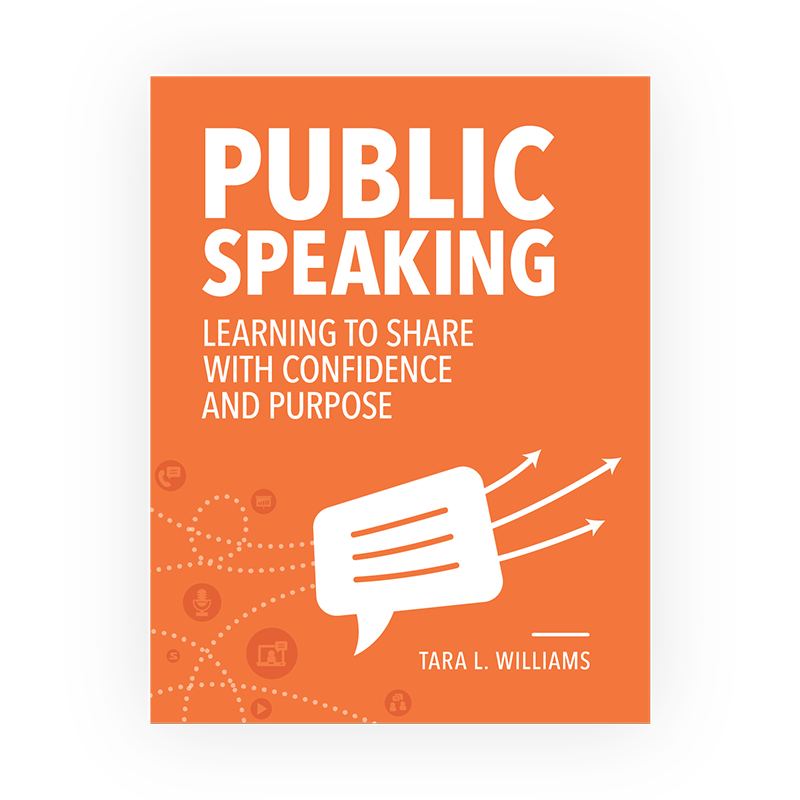 "Public Speaking" Table of Contents
INTRODUCTION
Part 1: FOUNDATION
Chapter 1: Plan
Chapter 2: Audience & Connection
Chapter 3: Introduction to Research
Part 2: METHODS
Chapter 4: Impromptu Speaking
Chapter 5: Persuasive Speaking
Chapter 6: Informative Speaking
Chapter 7 Speaking at Special Occasions
Part 3: ACTION
Chapter 8: Putting It Together
Chapter 9: Presentation Supports
Chapter 10: Presenter Preparation
Chapter 11: Delivery
Chapter 12: Team Presentations
Part 4: WRAP-UP
Chapter 13: Listening & Feedback
Chapter 14: Trends
CONCLUSION
Identify personal speech habits to increase confidence
Dissect the speech communication process
Model the ethics of public speaking
Apply elements of speech writing
Develop effective oral delivery techniques
Develop strategies to control apprehension and anxiety
Develop critical listening and evaluative skills