Great content can be used for ads, but can advertising tactics help content creators get more attention?

You'll find an excellent example of how that can work in this month's issue of Stukent's "News You Can Use."
YouTube, Google, Twitter, and LinkedIn have each announced changes. Where can you get information about those changes? Keep reading.
---
YouTube Analytics Video Comparison Upgrade
Topic: Social Media Marketing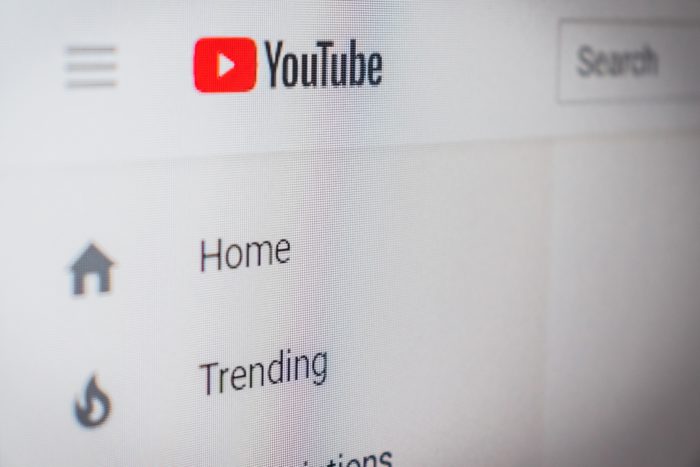 Key Point: YouTube Analytics now lets creators plot video performance over time via a scatter plot. Whether you've yet to discover the analytics power in YouTube or you are already using the platform's analytics tools, check out this SEJ primer.
Here's something else interesting about the article — and this observation isn't meant to take away from the hard work by SEJ whatsoever, but to bring up a topic well worth discussing — If there's a marketing ploy that's sure to work, it's the old standby, "New and Improved."
When sales begin to sag, sellers of laundry detergent and other goods simply make a slight tweak to the recipe and add a banner on the label proudly announcing the "new" product. It appears the idea works well with content creation, too.
Catch the "rolls out" and "new" verbiage in the title for the SEJ article mentioned above: "YouTube Rolls Out New Video Comparison Tools for Creators." Within 10 days, that content racked up 1.4K reads and 230 shares. Compare the topic covered to "Creators Can Now Compare Videos Via YouTube Analytics" and "See More Video Insights with YouTube Analytics" … both from 2013.
It seems SEJ's lead news writer may have leveraged the "New and Improved" tactic to garner a ton of traffic for his story. By the title, you may think video comparison just now appeared — but it's been available for over seven years. How many people would've liked and shared the post if the title read "YouTube Makes a Minor Change to the Video Comparison Tools for Creators"?
Much of marketing is perception. How can you use the "New and Improved" strategy to push up the interest level for your next digital marketing project?
Discussion Idea
What do you think of the "New and Improved" tactic? Why does it work so well? Did the SEJ writer make it clear to readers that video comparison has been available for years, or do you think many readers will believe the capability just launched? How about the Google announcement covered below? How "new" is the Google Partners program?
The New Google Partners Program
Topic: Online Advertising
Key Point: Google plainly states the Google Partners program was introduced in 2013 but says "extensive market research" and user interviews have illuminated areas needing adjustments. Go here for a comparative list of benefits granted the three tiers of membership.
Making benefits more visible and increasing the transparency of badge requirements seem to be the focus of the upgrade, and that leads back to the question of strategy. Do you think that Google is activating the "New and Improved" method to stir up interest in Google Partners, or are the changes substantial enough to legitimately label the Google Partners program "New"?
Google Ads Announces a Flurry of Changes
Topic: Online Advertising
Key Point: Now that we'll never see the word "new" in a headline again without wondering exactly how new the idea really is, here are recent changes to Google Ads that may indeed (or may not) provide real significance for advertisers:
Discussion Idea
Did Google benefit by stressing the "New and Improved" idea with these announcements? Where and how much was the principle applied?
Twitter to Let Users Charge for Content
Topic: Social Media Marketing
Key Point: Twitter announced a "Super Follows" plan during a recent talk with investors. The scheme will allow popular accounts to charge followers for access to paywalled content. An extension of the move is an enhanced ability to create groups focused on specific topics or people.
This Vox article quotes a Twitter spokesperson as saying, "This year, we're making it easier for you to discover, participate, and form conversations with communities that share your interests."
Not all Twitter users love the idea, though. An NME article says the #RIPTWitter hashtag caught big traction within hours of the announcement. Many tweeters, it seems, prefer free content to paid content.
Discussion Idea
How about the #RIPTWitter hashtag? Check some of the remarks it references. Do you agree or disagree with a Twitter payroll option? Is it a good business decision?
LinkedIn Boosts Company Page Features
Topic: Social Media Marketing
Key Point: Referencing the February 2021 Glint "Employee Well-being Report" that "41 percent of respondents said feeling disconnected from colleagues was the highest risk factor to burnout," LinkedIn says new tools for Pages will make it easier for businesses to stay connected, both within the company and without.
Updates to the My Company Tab will help with content curation, and a new analytics tool should prove valuable in measuring reach. There's considerably more to tell, but there's a full description on the LinkedIn Marketing Solutions blog. Check it out. Think about it. Talk about it. LinkedIn can give you a direct link to the right audience.
Discussion Idea
Which businesses can benefit most from LinkedIn? How will these updates to the company Page help?

ALSO SEE: LinkedIn Adds New Tools
Which Ad Platform Performs Best?
Topic: Online Advertising
Key Point: Factors that contribute most to the success of ads placed with Facebook, Microsoft, and Google are presented in a recent study by Cambridge University.
MBA students wanted to know how imagery, sentiment, language, and landing page quality affected return on ad spend (ROAS). Here are a few of the takeaways from that study:
Facebook beats Google Ads for small business promotions
Google Ads reaches further and costs less than Microsoft Advertising
Microsoft Advertising responds better with increased spend
Search Engine Journal has the full report.
Suggested Activity
Read and discuss the Cambridge University study. Can you think of projects your college or company could engage in that would provide rich research results?
Google Posts Are Not a Search Engine Ranking Factor
Topic: SEO
Key Point: If you've considered using Google My Business Posts to enhance SEO results, you'd better think again. At least that's the scoop from a Moz Whiteboard Friday presentation by Greg Gifford, vice president of search at SearchLab.
That doesn't mean, though, that Posts aren't effective at building local business. Gifford says your Google My Business listing is often the first impression you make with customers … so enhancing it is an excellent idea. It can help your business stand out and gain credibility. The video and transcript of that Whiteboard Friday talk are available here.
Advertising Statistics to Know
Topic: Online Advertising
Key Point: Given that this issue of Stukent's News You Can Use leans heavily toward advertising tools and tactics, it seems appropriate to finish with a list of statistics crucial to online advertising.
For instance:
Ad spend in the United States totaled about $242.54 billion in 2020
Small businesses invest about 1 percent of revenue on ad spend
There are almost 4 billion social media users globally
73 percent of small businesses use social media advertising
Get those and a ton of other stats from Small Business Trends.
Change Is on the Way
The past year gave us plenty to think about. Many businesses have suffered greatly from the pandemic shutdowns. Others have prospered. Have you yet taken time to reflect on those changes? Have your own plans and work been impacted? With spring just ahead and the economy beginning to open up again, now is an excellent time to record your experience, explore the lessons you've learned, and share those lessons with others.
Bonus Info
Check out the following:
Enhanced CPC to Replace Manual Microsoft Ads
YouTube Makes "Clips" Available
"More Options for Learning with Google Workspace for Education"