Are you the kind of instructor that is always looking for ways to hone your craft? My guess is yes.
If you're using Stukent's courseware or just considering using it, you recognize how quickly marketing practices and techniques evolve. You are trying to stay on top of it and make sure your students aren't left behind.
To help you with that, we went to the AMA Conference in San Francisco and asked 5 professors for their #1 tips. As you'll see in the video, they had some great answers.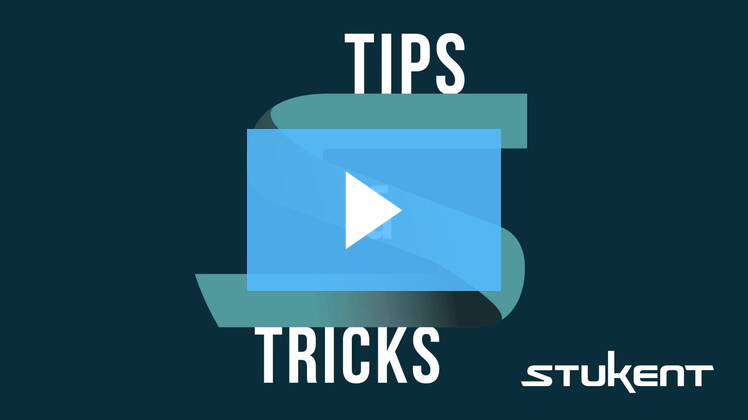 Tip for Teaching  Digital  Marketing: Challenge  Students from  Day  One.
"I tell the students on the very first day that this may be one of the hardest classes they take, and mid-way through the semester, they may hate my guts, but when the semester's over, they're going to be extremely happy with the results and they'll be able to use the results of the class to help them get a job. Challenge them from day one, don't back down, push them hard all the way through and they'll be happy at the end."
Eric Van Steenburg – Assistant Professor of Marketing, Montana State University
Tip for Teaching Social Media Marketing:  Focus Less on the Tools and More on Strategy.
"In social media, the tools are continuously changing and it's important to give students the big picture view of what social media marketing is."
Kristen Walker – Professor of Marketing, California State University Northridge
Tip: You Can't Be an Expert in Everything.
"You can't be an expert in everything. You have to own that. Let the students know that the subject is too broad to know absolutely everything, so you become a facilitator and encourage them to bring knowledge to the class. Give them an opportunity to share and they'll be much more engaged."
Rich Hanna - Assistant Professor of Marketing, Babson College
Tip:  Emphasize that Digital Marketing and Traditional Marketing are Not Separate.
"Digital Marketing and Traditional Marketing are not isolated from each other. They actually interact and overlap…It's very important to identify that just focusing on digital marketing and not considering the integrated message of the marketing for the organization is not going to make it effective."
Atefeh Yazdanparast – Assistant Professor of Marketing, University of Evansville
Tip for Success in Large Sections: Engage the Students
"I've found that Top Hat or any student engagement system works out quite well. I ask students two or three questions each class period, and they respond using a device…These questions can refer to the reading for the day or some topical question, something happening in the news in marketing. That's my tip for success."
Mike Swenson – Professor of Marketing, Brigham Young University
Additional tips...
Do you teach a marketing class and have a few tricks and tips up your sleeve? We'd love to hear about them! Please share those in the comments below.
The following two tabs change content below.
Ian Fabiano
Product Marketing Manager for Stukent. Marketing used to be all about throwing figurative spaghetti at walls but it's knowing how to make data-driven decisions and stop debating data and precision with visions. We just need a way to prevent a collision with those that hate data and made it their mission to replace all the data with false intuitions. So far, you might have learned two things about me. I love Italian food and love hip hop devoutly. Kudos to you if you figured that out. Please connect with me on Linkedin if you did, and we'll talk about this!
Latest posts by Ian Fabiano (see all)
9 MUST-HAVE INTERNET MARKETING TOOLS
get your hands on the tools that the pros use