Marketing Analytics Courseware
Teach All the Primary Marketing Analytics Concepts in Our Digital Courseware
Marketing analytics is a broad field and too many students lack the necessary foundation to compete in the job market. Companies report a significant skills gap between marketing students and the roles they are hired to fill. The Marketing Analytics Courseware hones in on this gap and gives students a more complete vision of the core concepts and practices throughout this diverse field.
Key Learning Objectives
Demonstrate an understanding of the processes and techniques of marketing data collection, analysis, and visualization.

Explain and apply the logic of optimization and attribution in marketing analytics.

Explain the terminology and tools of marketing analytics.

Apply the practical tools and techniques of marketing analytics.

Understand the roles of data technologies, data management systems, and data visualization in marketing.

Study and practice programming tools and structured query language.

Engage in social listening and content analysis.

Understand artificial intelligence, machine learning, and deep learning.

Run field experiments in digital environments, including A/B testing.

Understand marketing mix models.
Mimic Analytics – Marketing Analytics Simulation
Spend less time preparing and grading and more time helping students build valuable skills. This unique simulation gives students hands-on experience, shortens the learning curve, and prepares them to compete in a growing job market. 
WHAT PRINCIPLES WILL YOUR STUDENTS LEARN?
Strategic Budgeting Decisions
Analyzing Reports to Optimize KPIs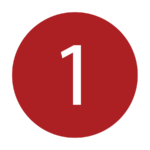 Request Free Instructor Access
A Stukent course consultant will verify you're an instructor and send you an email to set up your account.
Take a Look at the Courseware
To make sure you don't miss any features, we suggest you have a course consultant show you around the Edify platform.
A course consultant will help you fill out an order form when you're ready to start using the courseware.