Solidify Theory with Hands-on Practice
Marketing Analytics Simternship trains students to transform, integrate, and analyze data. This simulation gives students access to large data sets, allowing them to use the latest analytics tools, run cluster analyses, implement A/B testing, allocate campaign budgets, and more. It's an engaging, hands-on way to boost student résumés and prepare them for the workforce.
Spend less time preparing/grading and more time helping students get valuable practice with this business analytics simulation.
10 Reasons to Use Marketing Analytics Simternship
1. Prepares students for the real world
2. Allows students to make budget allocation decisions using simulated funds
3. Utilizes randomized datasets to minimize cheating
4. Provides experience with A/B testing for a fictitious company's website
5. Auto-grades assignments and offers instructor customization
6. Is easy to implement in in-person, hybrid, or online courses
7. Runs cluster analysis for customer segmentation
8. Works with Excel, R, or Python for assignment completion 
9. Includes weekly briefings to guide student performance
10. Gives students access to big data
Access to real-world big data
Save time with auto-grading
Teach relevant skills to your students with ease
What skills will your students learn?
Conducting Cluster Analysis
What Professors Are Saying About Marketing Analytics
Brennan Davis, Professor at California Polytechnic State University
Single Sign-on   |   Rostering   |   Grade Book Syncing​  |  Deep Linking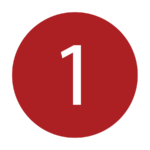 Request Free Instructor Access
A Stukent course consultant will verify you're an instructor and send you an email to set up your account.
Take a Look at the Simulation
To make sure you don't miss any features, we suggest you have a course consultant show you around the Mimic Analytics simulation.
A course consultant will help you fill out an order form when you're ready to start using the simulation.