Digital Marketing Analytics Courseware Key Learning Objectives
Digital Marketing Analytics: Understand digital marketing analytics and how to apply it to your marketing career.
Digital Consumer: Understand how the scale of collected consumer data and the emergence of consumer privacy protections affect marketing in the digital age.
Digital Company: Recognize a business's current level of analytics maturity and plan how to enhance that maturity.
Measurement Model: Understand business measurement models and how to establish them to enhance digital marketing analytics effectiveness.
Data-driven Decisions: Know the advantages of data-driven decision-making and be able to apply the decision-making framework—question, curate, analyze, and optimize.
Analyze: Determine the analysis approaches and techniques that best support various business questions.
Optimize: Understand that insights are only impactful when implemented and know how to prioritize persuasive recommendations for various audiences.
Owned Media Analytics: Understand owned media analysis and optimization strategies to create lasting business value.
Paid Media Analytics: Know how to connect paid media analytics to business results.
Earned Media Analytics: Interpret earned media analytics and provide performance insights.
Competitive Research: Interpret competitor analytics and provide actionable business recommendations.
What Will Your Students Learn?
Understand the importance of strategically prioritizing digital marketing analytics projects.

Know how to effectively allocate budget to maximize profits.

Experience that vanity metrics (impressions and clicks) have limited utility and that KPIs such as ROI should be used in their place.

Expose students to various digital marketing decision making scenarios.

Perform A/B testing and web analytics
10 Reasons to Use the Mimic Digital Marketing Analytics Bundle
Engages students in

real-world scenarios with robust data

Requires students to prioritize campaigns and objectives and to analyze data to

make informed marketing decisions

Helps students apply and practice the

digital marketing analytics framework
Auto-grades

assignments and offers students

personalized feedback

Works perfect for

in-person or online instruction

and a variety of class sizes 

Allows instructors to customize

the simulation to fit their students' needs and schedule

Gives students the opportunity to

perform A/B testing

,

optimize digital marketing campaigns

, and

manage a budget for a fictitious company 

Shows students

what the role of a digital marketing analyst is

in a workplace scenario

Includes

weekly briefings

from a fictitious boss

Pairs perfectly with the "Digital Marketing Analytics" digital courseware, which is updated once a year
Request Free Instructor Access
A Stukent course consultant will verify you're an instructor and send you an email to set up your account.
Take a Look at the Simulation
To make sure you don't miss any features, we suggest you have a course consultant show you around the Mimic Digital Marketing Analytics simulation.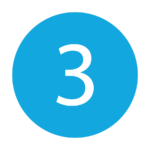 A course consultant will help you fill out an order form when you're ready to start using the simulation.