Add Real-World Skills to Your Student's Resume
Mimic Digital Marketing Analytics is a game-changing simulation for digital marketing students. Created in partnership with both educators and industry professionals, Mimic Digital Marketing Analytics gives students real-world skills they can add to their resume.
Analyze, Make Decisions, and Learn
Students get practice A/B testing on a company's website and making all of the critical digital marketing analytics decisions, including campaign prioritization, optimization, measuring metrics, and allocating budget to maximize profits. What's more, it's done in a way that's simple, digestible—and fun!
Spend less time preparing and grading and more time helping students build valuable skills. This unique simulation gives students hands-on experience, shortens the learning curve, and prepares them to compete in a growing job market.
What Will Your Students Learn?
Understand the importance of strategically prioritizing digital marketing analytics projects.

Know how to effectively allocate budget to maximize profits.

Experience that vanity metrics (impressions and clicks) have limited utility and that KPIs such as ROI should be used in their place.

Expose students to various digital marketing decision-making scenarios.

Perform A/B testing and web analytics
10 Reasons to Use Mimic Digital Marketing Analytics
Engages students in

real-world scenarios with robust data

Requires students to prioritize campaigns and  objectives and to analyze data to

make informed marketing decisions

Helps students apply and practice the

digital marketing analytics framework
Auto-grades

assignments and offers students

personalized feedback

Works perfect for

in-person or online instruction

and a variety of class sizes 

Allows instructors to customize

the simulation to fit their students' needs and schedule

Gives students the opportunity to

perform A/B testing

,

optimize digital marketing campaigns

, and

manage a budget for a fictitious company

Shows students

what the role of a digital marketing analyst is

in a workplace scenario

Includes

weekly briefings

from a fictitious boss

Pairs perfectly with the "Digital Marketing Analytics" digital courseware, which is updated every year
Single Sign-on   |   Rostering   |   Grade Book Syncing​  |  Deep Linking
Request Free Instructor Access
A Stukent course consultant will verify you're an instructor and send you an email to set up your account.
Take a Look at the Simulation
To make sure you don't miss any features, we suggest you have a course consultant show you around the Mimic Digital Marketing Analytics simulation.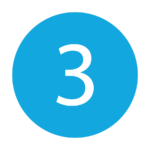 A course consultant will help you fill out an order form when you're ready to start using the simulation.