The Marketing Analytics Bundle
Pairing the Marketing Analytics Courseware with the Mimic Analytics Simulation is the perfect way to teach and learn marketing analytics. The courseware provides foundational concepts, and the simulation allows students to put those concepts into practice. Together they create a complete courseware package that saves instructors hours of prep time and helps students gain a real-world experience.
Demonstrate an understanding of the processes and techniques of marketing data collection, analysis and visualization.
Explain and apply the logic of optimization and attribution in marketing analytics.
Explain the terminology and tools of marketing analytics.
Apply the practical tools and techniques of marketing analytics.
Understand the roles of data technologies, data management systems, and data visualization in marketing.
Study and practice programming tools and structured query language.
Engage in social listening and content analysis.
Understand artificial intelligence, machine learning, and deep learning.
Run field experiments in digital environments, including A/B testing.
Understand marketing mix models.
Chapter 1 – An Overview of Marketing Analytics
Chapter 2 – Foundational Marketing Analytics Tools
Chapter 3 – Data Technologies
Chapter 4 – Accessing Marketing Data using Structured Query Language
Chapter 5 – Marketing Data Platforms
Chapter 6 – Extracting Meaning from Data on the Web
Chapter 7 – The Analytics of Segmentation, Targeting, and Positioning
Chapter 8 – AB Testing
Chapter 9 – Experimental Design in the Digital Age
Chapter 10 – Artificial Intelligence
Chapter 11 – Data Visualization
Chapter 12 – Management of Marketing Analytics
Chapter 13 – Analyzing the Results of AB Tests and Experiments
Chapter 14 – Marketing Mix Models
Chapter 15 – Moderation in Marketing Mix Models
ISBN: 978-0-9987138-8-5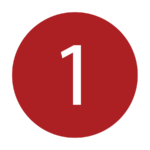 Request Free Instructor Access
A Stukent course consultant will verify you're an instructor and send you an email to set up your account.
Take a Look at the Courseware
To make sure you don't miss any features, we suggest you have a course consultant show you around the Edify platform.
A course consultant will help you fill out an order form when you're ready to start using the courseware.
Single Sign-on   |   Rostering   |   Grade Book Syncing​  |  Deep Linking