Set Your Students Apart in the Job Market
Digital Marketing Analytics: Strategic Decision-Making is the only courseware that gives your students hands-on experience with every major platform in the industry. Students practice optimizing and connecting results across search, social media, email, display, video, and more. More than just a textbook, this complete courseware gives you everything you need to teach digital marketing analytics, the language of digital marketing, and empower your students to add value to any company on day one.
Over 100 Teaching Resources to Save You Time
15 Chapters
1 Syllabus and Course Outline
13 Assignments
12 Video Tutorials
15 Lesson Plans
13 Expert Sessions
15 Lecture Slide Presentations
15 Quizzes
Digital Marketing Analytics: Understand digital marketing analytics and how to apply it to your marketing career.
Digital Consumer: Understand how the scale of collected consumer data and the emergence of consumer privacy protections affect marketing in the digital age.
Digital Company: Recognize a business's current level of analytics maturity and plan how to enhance that analytics maturity.
Measurement Model: Understand business measurement models and how to establish them to enhance digital marketing analytics effectiveness.
Data-driven Decisions: Know the advantages of data-driven decision-making and be able to apply the decision-making framework — question, curate, analyze, and optimize.
Analyze: Determine the analysis approaches and techniques that best support various business questions.
Optimize: Understand that insights are only impactful when implemented and know how to prioritize persuasive recommendations for various audiences.
Owned Media Analytics: Understand owned media analysis and optimization strategies to create lasting business value.
Paid Media Analytics: Know how to connect paid media analytics to business results.
Earned Media Analytics: Interpret earned media analytics and provide performance insights.
Competitive Research: Interpret competitor analytics and provide actionable business recommendations.
Chapter 1: Why Digital Marketing Analytics?
Chapter 2: Digital Consumer
Chapter 3: Digital Company
Chapter 4: Measurement Model
Chapter 5: Data-Driven Decisions
Chapter 6: Analyze
Chapter 7: Optimize
Chapter 8: Website Analytics
Chapter 9: Organic Search Analytics
Chapter 10: Social Media Analytics
Chapter 11: Mobile App Analytics
Chapter 12: Email Analytics
Chapter 13: Paid Media Analytics
Chapter 14: Earned Media Analytics
Chapter 15: Competitive Research
ISBN: 978-1-7346888-4-9
Request Free Instructor Access
A Stukent course consultant will verify you're an instructor and send you an email to set up your account.
Take a Look at the Courseware
To make sure you don't miss any features, we suggest you have a course consultant show you around the Edify platform.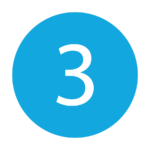 A course consultant will help you fill out an order form when you're ready to start using the courseware.
Single Sign-on   |   Rostering   |   Grade Book Syncing​  |  Deep Linking