Introducing a Revolutionary Sports Marketing Simulation
Stukent Sports Marketing Simternship™​
Students will receive hands-on educational experiences with important elements of Sports Marketing in a fictitious scenario in which they take on the role of marketing manager at Ares, a fictional shoe manufacturer. 
Student work concerns setting up and managing the service and minimizing gaps between customer expectations and perceptions.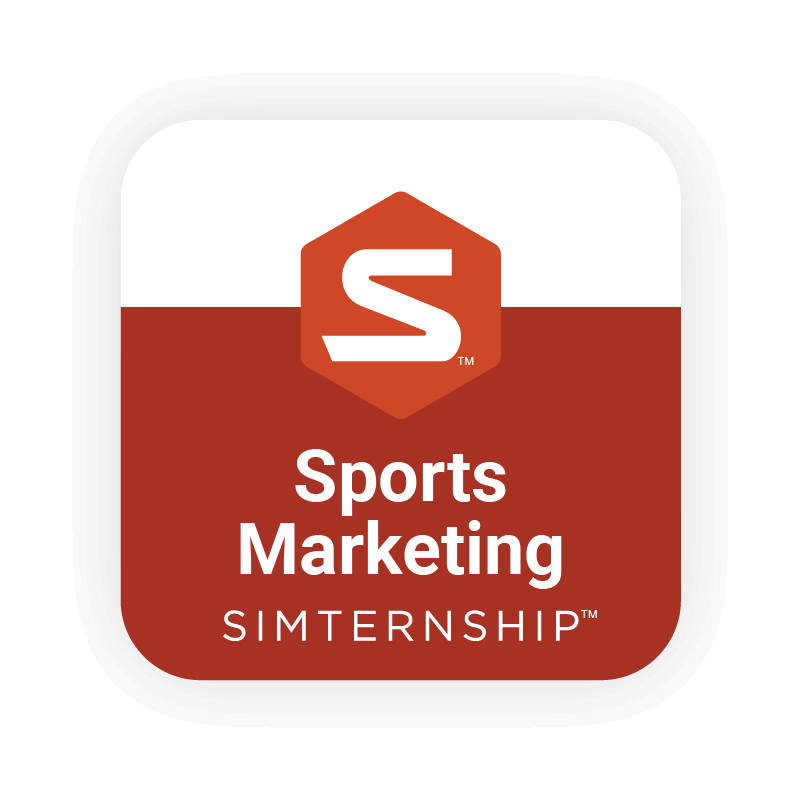 Evaluate Current Product Line
Analysis of Relaunch and Adjustments
Analysis of Relaunch and Adjustments
New Product Creation and Decisions
Crisis Management (cont.)
Optimize and Contract Management
Stukent Simternships™ — Redefine Business Education
Redefine hands-on education with a Stukent Simternship™! A Simternship goes beyond your average business simulation, giving your students the opportunity to put the concepts you're teaching them to work.
A Stukent Simternship packs months of role-specific training into a single semester. Your students will step into real-world positions, allowing them to gain experience, master marketable skills, increase their knowledge retention, and yes, even make mistakes in a low-risk environment.
With Stukent Simternships, your students get a powerful, resume-worthy experience, while you get a hassle-free semester. Talk to a Stukent course consultant today to see how a Simternship can transform your classroom!
Single Sign-on   |   Rostering   |   Grade Book Syncing​  |  Deep Linking
First-in-its-Class NIL Courseware Bundle that Helps Student-athletes Master Personal Branding
Winner of the 2022 SmartBrief Readers' Choice Award
Help educators help students help the world
Stukent Keeps Academia Current