In this issue of NYCU, you'll find updates on breaking stories such as
Facebook Shops may be an e-commerce game changer
Core Web Vitals joins the Google search algorithm
Google My Business announces new features
While summer vacation is just around the corner for many, the United States is preparing to go back to work … Don't let summer lull you into complacency. Now's the time to regroup and advance.
Are you ready?
Let's go!
FACEBOOK SHOPS ARE AN E-COMMERCE GAME-CHANGER
Topic: Social media marketing | E-commerce
Key Point: What would you get if you blended Facebook with Amazon? The world's largest social media platform joined with the world's largest online marketplace — think of the power that union would command!
That's not happening, but something else is: Facebook just introduced Facebook Shops, and e-commerce professionals are eager to see what's next. The new shopping feature will offer shoppers on both Facebook and Instagram a quick, onsite way to buy the products they want and offer a new way to sell wares.
Find out more about the launch, the benefits the service will provide, and who's partnering with Facebook to make it happen in this announcement from the Facebook Newsroom.
ALSO SEE: Facebook Shops Are an E-commerce Game Changer
FREE ASSIGNMENT: Use this free assignment to give students experience creating a social media content calendar.
CORE WEB VITALS: A TERM WORTH KNOWING
Topic: SEO
You'll hear more about the term as the rollout progresses, but Google announced that the new Web Vitals program has given birth to an additional set of ranking signals known as "Core Web Vitals."
According to a post on Webmaster World, "Core Web Vitals are the subset of Web Vitals that apply to all web pages, should be measured by all site owners, and will be surfaced across all Google tools. Each of the Core Web Vitals represents a distinct facet of the user experience, is measurable in the field, and reflects the real-world experience of a critical user-centric outcome."
According to Google, "They measure dimensions of web usability such as load time, interactivity, and the stability of content as it loads (so you don't accidentally tap that button when it shifts under your finger — how annoying!)"
How will the Core Web Vitals impact on the search algorithm affect you and your clients?
THE BASICS OF GOOGLE ADS — 2020 RELEASE
Topic: Online advertising
Key Point: Could you use a Google Ads tune-up? Most of us could. Once you think you know a little about Google Ads, something is bound to change.
For a quick refresher course, check Unbounce's Google Ads Basics: A Guide to Setting Up Your First Google Ads Campaign.
For even more fun, pull questions/answers from the guide for group discussions:
Why do Quality Scores matter?
How do you compute conversion rate?
When should you use responsive search ads?
There's plenty of SEO-related information to consider and debate. Kudos to author Hayley Mullen, who says "Google Ads are to online marketing what the 'pizza move' is to beginner skiers—once you get the hang of the basics, you'll start seeing results straight away (and likely be keen to learn more, more, more)."
BOOK APPOINTMENTS VIA GOOGLE MY BUSINESS
Topic: E-commerce
Key Point: A Connected Commerce Council report, says that close to one-third of small businesses would've had to close part of or all of their operations had digital tools not been available, and 40 percent have relied on digital tools to find new customers during the COVID-19 crisis.
Google's VP of Maps says her company wants to make sure those businesses get the help they need, so new tools from Google are either already available or on the way. One of those tools is giving many businesses the ability to book appointments, enroll people in classes, and even receive estimates for jobs via Google My Business.
There's plenty to discover here. One or more of these new developments could be just right for your business or clients. Here's the scoop: Google's new tools help businesses during COVID-19.
INFLUENCERS CAN NOW GET PAID FOR BEING ON INSTAGRAM
Topic: Influencer marketing
Key Point: Some may argue that influencers are getting paid enough already, but Instagram is opening up direct revenue channels for users with "creator" accounts. They now have an opportunity for collecting advertising share via ads on IGTV and badges for Instagram Live.
The announcement on Instagram Business says the company is committed to supporting creators and will keep moving in that direction. Here's a quote from the article: "In addition to badges in Live and IGTV ads, we're also making it easier for creators to grow with shopping and branded content."
ALSO SEE: Instagram … following in the footsteps of YouTube's revenue-sharing model
THE STATE OF FAKE REVIEWS
Topic: Digital marketing | E-commerce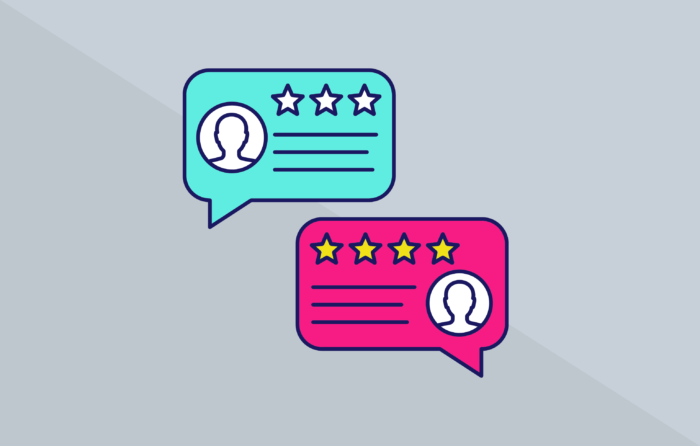 Key Point: The team at Invesp Blog collected the articles, crunched the stats, and released an infographic on the state of fake reviews.
As you might imagine, it's not pretty … but it's also a little confusing:
93 percent of consumers say online reviews impact their purchasing decisions
54 percent of consumers would not buy a product if they suspected it to have fake reviews
72 percent of consumers believe fake products reviews have become a norm of the industry
Now, hold it … almost three-fourths of consumers think fake reviews are now the norm, yet over half say they wouldn't buy a product if it had fake reviews … do those numbers play well together?
FACEBOOK GOES GIPHY
Topic: Social media marketing
Key Point: Facebook welcomed Giphy to the Instagram team (after paying $400M for the GIF database and search engine), leading some observers to question the social media kingpin's motives. Is Facebook leveraging the COVID-19 crisis to gobble up more user data?
Others say it's a technical advantage for Instagram and will make embedding GIFs in Stories and direct messages much easier. Facebook's VP of Product, writing about the acquisition, says "Together, we can make it easier for anyone to create and share their work with the world."
But, what do you say? Will the Federal Trade Commission see the move as an alarming move towards gaining excessive advantage over competitors? Some say that's possible. One thing for sure, it's a fascinating case study on a number of levels.
JOKES FOR MARKETERS
Topic: Lighten up
Key Point: We've all been a bit too worried and maybe even a little too serious over the past few months. That could only mean one thing: It's time for a joke.
Are you ready?
1. I named my dog "Organic Reach on Facebook."
(I don't have a dog.)
2. I hired an ex-marketer to remodel my bathroom. But he couldn't get the shower dimensions right, because he was only interested in vanity measurements.
3. Q: Why does the social media marketer keep getting off the elevator at the wrong floor?
A: He's still trying to figure out Stories.
4. Q: Why did the salmon make a great social media marketer?
A: He had years of experience in live streams.
Get 16 more chuckles and grins in 20 Marketing Jokes for Marketers Working from Home.
By the way … Did you hear about the marketer who imitates celebrities? He's quite the bargain. He only charges per thousand impressions.
ALSO SEE: 20 Jokes Only a Marketer Could Love
THE YEAR IS ONLY HALF OVER
So far, 2020 has been a rather unsettling time — both professionally and personally — and the year is only half over. That's life. Sometimes you're up, and sometimes you're not. There's nothing you can do about water under the bridge, but you can use what you've seen and experienced to advise what you think and do from here on out.
If the COVID-19 disruption has thrown your studies off, no worries. Dig back in with gusto. Leverage the summer to get ready for fall. If you lost clients, lost jobs, lost anything at all … that's okay. What goes around, comes around. Keep the faith and look for new opportunities. We will get through this together.
Do you have any good news to share? Have you heard a joke not listed in the 40 linked above? Are you able to share some encouragement with others? The staff at Stukent loves to hear from you. After all, you're the reason we do what we do.
BONUS INFO
How Marco Polo botched its app upgrade and ended up with 1 star reviews
Google to sunset Gallery ads beta, focus on Image Extensions
May 2020 Core Update: The Winners, The Losers, and What You Can Do Now
How A/B Testing Tools Work (A Guide for Marketers)
LinkedIn Events – Bring Your Professional Community Together